Presto Stantest Pvt. Ltd. Participating at Pack Plus 2019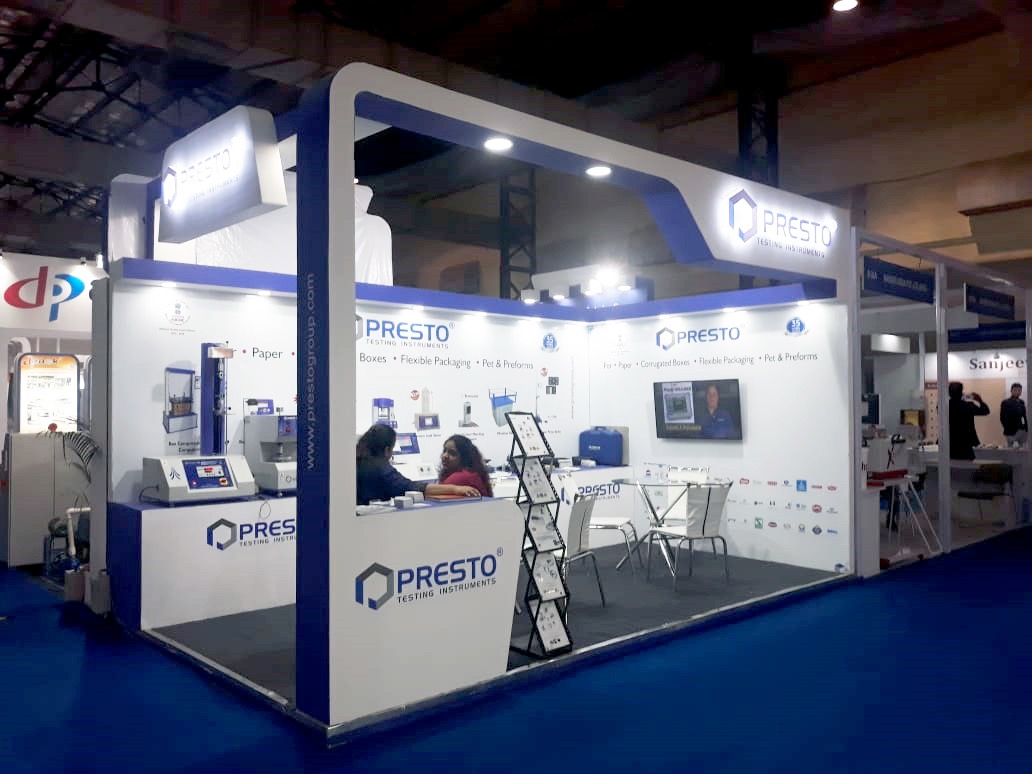 Hold your breath as Pack Plus 2019 is going to happen soon. Focussing on packaging solutions and services, Presto Group is celebrating this event by displaying its wide range of modern testing instruments. The company presents an extra ordinary technology and unique techniques in this exhibition.
Serving the industry for a decade, Pack Plus is the longest running event for packaging and converting industry in India. The prime focus of this event is to showcase new to market products, technologies and solutions from India and abroad like converting packaging and supply chain industry. As the need for packaging is taking its flight across many sectors with traditional businesses that prefer package products. The event certainly provides various growth opportunities to aspiring young entrepreneurs, small and medium enterprises. Many national and international visitors, mainly brand leaders and manufacturers and suppliers from various industries bring cheer to the event by sharing their valuable innovations and technology that bring change in the packaging world.
Presto Stantest Pvt. Ltd. is glad to invite you all at Stall no. 11.74 at Pragati Maidan, New Delhi from 28th Aug. to 31 Aug 2019. Products that are showcased in this event include Salt Spray Tester, Scuff Resistance Tester, Wall Thickness Gauge- Magnamike 8600, Box Compression Tester, Tensile Testing Machine, Co-efficient of friction tester and Vacuum Leak Tester.
Many global products are lined up along with a demonstration of new innovations in the packing line. Packaging is an integral part of any industry. Any failure in quality affects the brand image. So, testing is vital to every industry and ensuring best-quality packaging is a basic requirement to fulfil the needs of the customer. Presto Stantest Pvt. Ltd. is internationally renowned company for manufacturing and supplying testing equipment. With the emergence of revolution in the levels of machines and technology, it is the premiere choice of every leading brand.