Plastics are highly versatile in nature and hence used in almost all production vertical in one or another manner to fulfill the requirement of different applications. Due to the highly versatile nature and its numerous properties, plastics are used in various production verticals. Due to the wide usage of plastics, it has become essential for the manufacturer to test the quality of the plastics, in order to supply the best to the customers. Numerous testing instruments help to measure the quality of the plastics. One of the most popular testing instrument is Melt Flow Index Tester.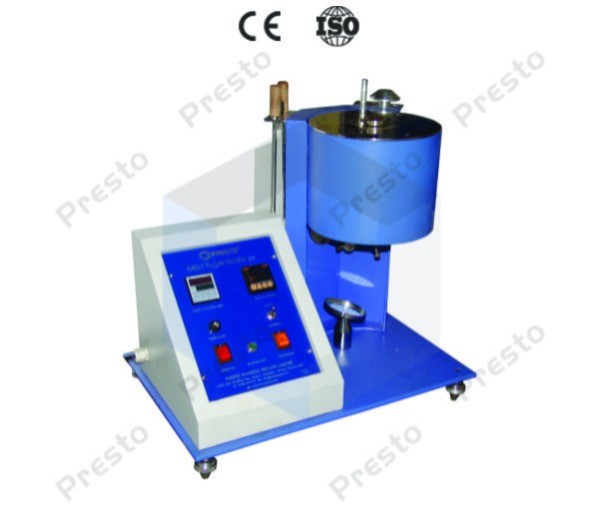 Best to Test the Molecular Structure of Plastics
Melt Flow Index Tester is a widely used testing machine which is used to test the melt flow rate of granules or the viscosity of the plastic pellets when they are kept in its molten state. This is calculated appropriately by using the melt flow index formula. The melt flow test is performed on the polymers to measure the molecular structure of the plastics to measure its hardness, strength, density and many more. The high MFR explains the low viscosity of the plastics and complex molecular structure whereas the low MFI of plastics explains high viscosity and simple molecular structure. These properties of plastics help to measure the capacity of the plastic products.
Determine the Melt Flow Rate of Plastics with MFI
Presto Stantest, a foremost manufacturer of testing machines, offers highly efficient and premium quality of Melt Flow Index Tester. The instrument works on the melt flow index formula to determine the melt flow rate or melt volume rate of the plastics. The testing machine helps to analyze the quality, durability, and sturdiness of the granules so that high-quality of plastic goods can be produced.
Related Topics-
Measure The Melt Volume Rate Of Plastics To Know The Viscosity Of Plastics
Find Out "A" Grade Of Plastic Granules With MFI Tester
Melt Volume Flow Rate – Essential To Test The Viscosity Of Thermoplastics
you may also like